Music Production
Music Producer, Music & Lyric Composition, Arrangement, Instrumentation, Recording
Read the linear notes for any current and competitive CD recording and you'll soon realize that every CD has a music producer. If you want a professional and competitive recording, then the question is not, "Do I need a music producer?", but "Which music producer do I need?"
Our Clients Get More
Our music producer and music production staff are experienced in developing and enhancing artist's talents. Anaphora Music Production does more than produce quality music. We guide our clients through the music production process and help them prepare a strategy to market their recording.
Today's A&R reps (record labels) find artists through music producers. Anaphora's music producer discovers and develops the talent that A&R wants, composing for artists or matching artists with the right song.
Client success is a top priority, because when our clients succeed, then so do we. Anaphora Music Production has partners in national radio promotion and artist management, in addition to our music distribution and music publishing divisions. These connections and resources are at our clients' fingertips.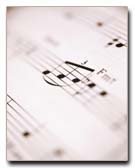 Talent, experience, and connections are key factors leading to a project's success. Our music producers know how to bring out the best in our artists to make them standout from the rest. From composition or instrumentation to coaching artists, no one staffs a more complete music producer. Our music production staff ensures that the stages of the entire production process are seamlessly connected.
Based in Atlanta, GA, Anaphora Music Production is the music production division of Anaphora Music, Inc., which is also located in Atlanta. Anaphora Music's divisions include a record label, music production, music distribution, music publishing, and CD manufacturing, all located in Atlanta. All of these resources are available to our music producer and music production staff and can help our clients whether they are based in Atlanta or not. Although our music producer and studios are based in Atlanta, our music producer works with clients all over country. Anaphora Music Production has the resources to launch your project to get it off the ground, or give it the final push to get it over the top. We know how to achieve professional results.
Musician Resource Guide
Check out the online Musician Resource Guide with lots of helpful information and insight for the independent artist. Topics include tips for songwriting, getting booked, song licensing, copyrighting your music, getting the most out of duplicating your CDs, getting distribution, publishing and much more...
For the Solo Artist, your music producer will work with you from the composition stage to prepare you for the recording, rehearsing and developing your skills until you are ready to record. For more established artists that do not need coaching, the focus will be more on creating your musical accompaniment that showcases your talents, bringing out the best in your recorded performance. Once the recording is complete we can assist you with the next step, providing guidance and direction to help you properly promote your recording and yourself.
For the Band or Group, your music producer will work with you from the composition stage, individually and as a group, rehearsing in preparation for recording. But your music producer does not stop when the recording is complete. He and his music production staff can help create a plan to effectively promote your recording. For more experienced bands, your music producer will help you refine and define your sound, which is extremely important for any music group. Our music production staff is devoted to your success, working with your existing team of managers, booking agents, and publicists, or opening the doors to these resources for your project.