Company Overview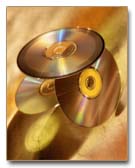 Anaphora Music provides CD/DVD duplication and replication, graphic design services, full service printing, master creation, DVD authoring, audio and video editing, music production, studio recording and much more. Anaphora Music is a division of Printing Impression, a full service printer.
Since 1998 Anaphora Music has been an excellent and reliable resource for businesses, corporations, government agencies and many professionals in the music industry, such as independent record labels, radio promoters, radio stations, producers, managers, investors and musicians.
We offer our clients top quality at the lowest price.
Anaphora Music products and services are distributed worldwide. Strict attention to detail and quality assurance leading to customer satisfaction, complimented by our professionalism in operations and superior customer service, have contributed to Anaphora Music's rapid growth and success.
Who We Are
The word Anaphora is a Greek word that is used to describe the part of the Christian Orthodox Liturgy that is the Offering. It also represents our commitment to excellence.
Anaphora Music has developed a reputation of excellence in everything that we do, from duplicating CDs & DVDs for independent musicians, small businesses and some of the largest corporations in the world, to producing and developing national musical artists.
No one is more committed to excellence than Anaphora Music. Continue reading...